It all started in 2014 when we were consulted about the market development in Japan by a Japanese business partner.
Since then, we have been searching for products that are trending in the United States, and later started exporting electronic cigarettes. We are currently developing an electronic cigarette online store for the Japanese market called BeyondVapeNic and NicInJuice. Since 2020, we have also been developing an online handmade jewelry store for the U.S. and Japan called Ery,C Jewelry.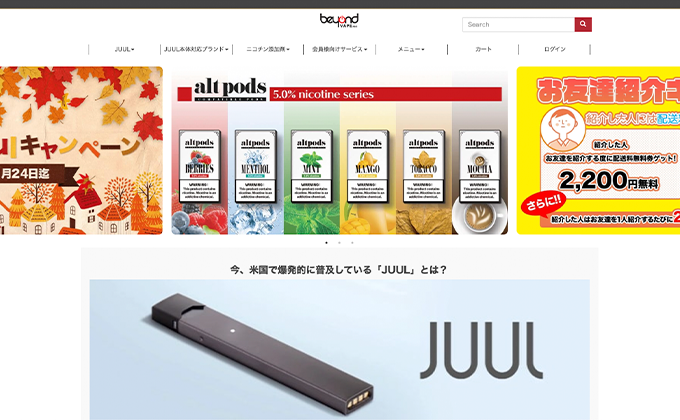 BeyondVapeNic
Online retail website for the Japanese market developed by an American vape brand BeyondVape.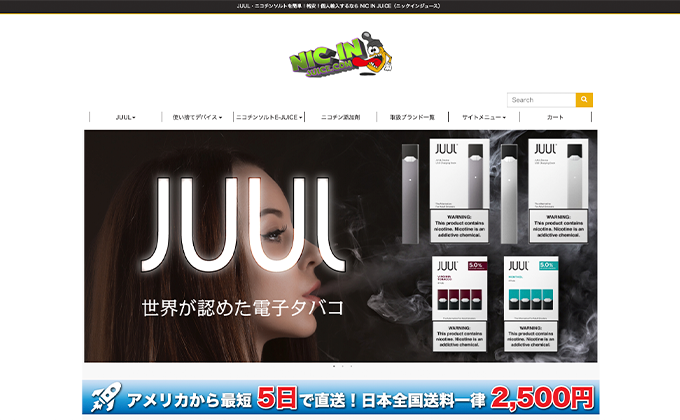 NicInJuice
A retail website that sells the latest electronic cigarette and vape products and ships directly from California to Japan.